MINOTAUR

(a.k.a Minotaur Quarterly) is the official webzine of the

Mazes & Minotaurs

revival - and like all other M&M products, it's 100% free ! Each issue comes in PDF format, with new creatures, new mythic items, additional rules, never-before-published background material, articles for Maze Masters, adventure scenarios and more !


As usual, all you have to do is to right-click and select "save as" on the images or download links below. Warning : the files are quite heavy and may take some time to download - but, hey, they're

FREE

!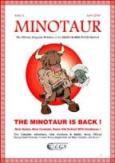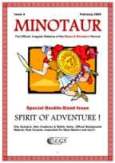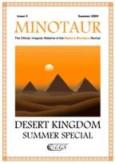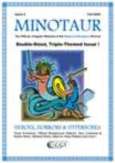 Issue 1: Wonders & Perils of the Sea (Fall 2007)


o


The Sea is an important part of M&M adventuring and is the central theme of this double-sized first issue, with not one but two adventures, marine mythic items, an underwater bestiary, naval warfare rules, a feature article on undersea adventures and plenty of other stuff for 44 pages of M&M goodness ! Download

Issue 2: Noble Heroes & Various Stuff (Spring 2008)
o
This double-sized, 46-page issue includes two complete scenarios, a Gazetteer of the Three Cities, detailed game stats for two of Mythika's greatest living heroes (Theseos of Thena and Tharsus of Heraklia), a variant version of the Noble class and plenty of other stuff, including new creatures and mythic items ! Download

Issue 3: Amazons, Myth & Magic (Fall 2008)
O
This double-sized, 48-page issue includes two complete scenarios, background material and alternate rules for Amazons and tons of magical or mythical stuff - including new creatures and mythic items, heroic NPCs, variant rules and a new character class, the Beastmaster. Download